When:
February 17, 2019 @ 10:00 am – 11:00 am
2019-02-17T10:00:00+11:00
2019-02-17T11:00:00+11:00
Where:
Clubhouse Knox Community Gardens
Dinsdale Reserve
Boronia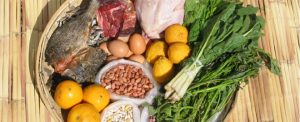 Food Swaps are local gatherings where people swap excess homegrown produce and gardening extras. Items may include fruit, vegetables, herbs, eggs, seeds, seedlings, gardening tips and worm juice, but may easily extend to skills shares, stories and seasonal recipes.
Swaps are generally  run on an honesty system. Swappers bring their produce and then 'shop' from the table of goods left by others. The exchange should be a fair reflection of what has been given i.e. eggs for lemons and seeds etc.
Why:
To share delicious food, create friendships, build stronger communities, reduce waste and provide a grass roots response to food access issues in Knox and beyond.
Where:
At The Knox Community Gardens